By Muhammad Ali
Video taken by a spectator on the ground shows the plane falling towards the ground and seats of the aircraft ejecting.
Mississauga – The video footage of an airplane crash in BC that was caught on camera has left people across the country in shock. Capt. Jenn Casey, a member of the royal Canadian Airforce and a public affairs officer, was a passenger on a Snowbirds aircraft that crashed on Sunday. The pilot of the aircraft, Capt. Richard MacDougall is currently being treated for his non-life-threatening injuries. The aircraft, crashed into a house in Brocklehurst Kamloops, Canada.  Fortunately, no one on the ground was hurt. However, one house was destroyed, and remnants of the aircraft could be found scattered around the neighbourhood.
For instance, the whole ejected seat of the aircraft was found in a family's backyard. After the moment of impact, five homes were evacuated, and emergency services were dispatched to the crash site. The Snowbirds are a spectacle for crowds who get to witness them. They are a military aerobatics team who do a variety of stunts and aerobatic exercises during their public airshows across Canada. Prime Minister Justin Trudeau, Royal Canadian Airforce, police Chief Mark Saunders, and many others have offered their condolences on social media.
Similarly, the Snowbirds have offered heartfelt condolences about the incident adding Capt. Jenn Casey was part of operation inspiration, an effort to brighten up Canadians in light of the COVID-19 pandemic.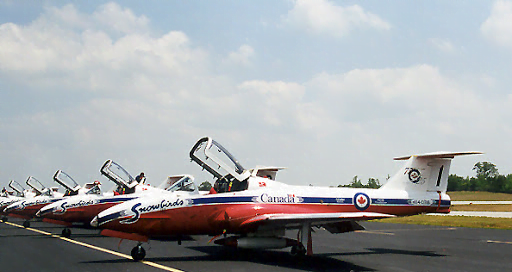 CT-114 Tutor Aircraft Stationed
There have also been questions about the reliability of the CT-114 tutor aircraft, the same aircraft that Capt. Jenn Casey was flying, as these vintage aircrafts have been flying since the 1960s. As of right now, friends, families and coworkers are grieving and remembering a captain whom many described as kind and smiling. Currently, there is an ongoing military investigation into the crash site. A memorial was held outside Kamloops airport to show support for the Snowbirds.
VIDEO: https://www.youtube.com/watch?v=a_u1npjK7u0